DESIGN OF
ENVIRONMENTAL STRUCTURES
About the service
We handle the preparation of various project solutions from draft solutions to working drawings, and offer complete solutions for single registered immovables as well as whole cities.
The key services include the following:
design of water, sewerage and rain water structures;
design of sewerage and water treatment plants together with technological and architectural solutions;
hydraulic calculations and modelling of pipelines using contemporary software solutions.
Contact person
Our team consists of experienced specialists who have outstanding knowledge and international experience in the design of piping systems and structures. There is no doubt that we offer Estonia's best know how in the field of pipelines.
More contacts
References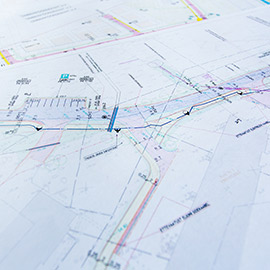 Modelling of a water supply system for the city of Erzincan (in the Republic of Turkey) and the design of a monitoring system for the water network
We prepared a hydraulic model for the city of Erzincan, including pipelines and reservoirs. We developed a solution for water network zones and designed a monitoring system. The project involved problematic, but effectual communication in an international setting.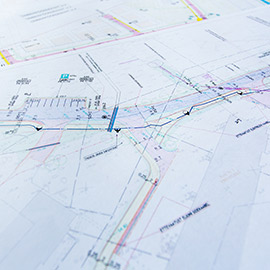 Modelling of water pipelines for the cities of Jõhvi and Püssi, and the preparation of a working project
We prepared a hydraulic model of pipelines, calibrated the model, and compiled working projects for the pipelines. We designed a monitoring system for the water network based on WLM sensors. It was a complete project in a larger city.
Pärnu on meil hea partner, kellega aeg-ajalt tülitseme ja siis jälle sõbruneme. Seekord valmimas suurem töö – Pärnu linna sademevee arendamise strateegia ja tegevuskava aastani 2026 koostamine. Tegevuskava eesmärk on luua terviklik sademevee käsitlus Pärnu linnas ja sellest lähtuvalt välja töötada põhimõtted ja keskkonda sobivad lahendused ning erinevate haldusalade, omanike ja arendajate vastutus, et oleks võimalikult vähem linnaelanikele ja linnale tekitatud kahjustusi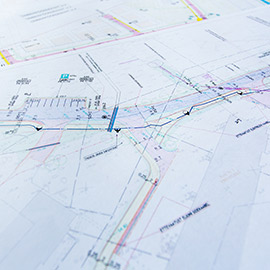 Preliminary project for rain water drainage in the city district of Ihaste together with pipeline modelling
We prepared a solution for the collection and drainage of rain water through a system of pipelines and ditches from the district of Uus-Ihaste to River Emajõgi.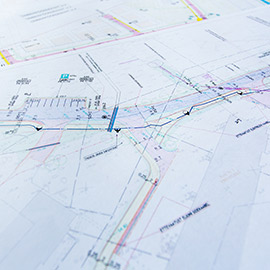 Water, sewerage and rain water pipelines for the stage II of the Kvissental residential quarter in the city of Tartu
It was a classical development project which required the design of a solution for pipelines and pumping stations together with road construction, street lighting and communications networks.