Design of
power networks
and communications
About the service
We prepare various project solutions from draft projects to working drawings, and offer complete solutions for single registered immovables as well as whole cities. Our customers include developers (to design real estate development areas), private contracting entities (to design registered immovables), and large companies and local governments (to prepare large-scale projects for their regions).
Our key services include the following:
design of street lighting (on the basis of LEDs, including squares, parking lots and roads);
low and medium voltage lines;
substations;
internal electrical installations of buildings (including security and fire alarm systems, lightning protection systems, passage systems);
design of communications.
Contact person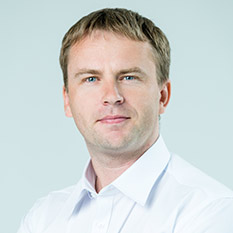 MAREK UIBOUPIN
Field Manager
Mobile phone: +372 5211 353
marek.uiboupin@keskkonnaprojekt.ee
Our top specialists have extensive knowledge and experience in the design of power systems. Our staff includes electrical engineers who possess the competence class A and can execute owner supervision at construction sites.
More contacts
References
The special part of the project contained a lighting and video surveillance solution for three family playgrounds planned to be created in Kohtla-Järve. We designed a solution for an underground cable, park lighting, and surveillance cameras.
The main project comprised a solution for a light traffic road and street lighting in Sadala Small Town.
We designed a kiosk substation, low and medium voltage lines, transit switchboards, and connection switchboards for Maxima shopping centre.
The objective of the contracting entity was to create public space facilities (a promenade extension and a multifunctional stadium) for the Education Campus in due time and with optimum costs.
The design project covered the full reconstruction of the existing streetlights, including the installation of new posts, an underground cable, lights, automatics, etc.
A multiannual framework agreement, which involved the design of more than a thousand different power network sites throughout the country. These sites included all kinds of reconstruction and construction projects of low and medium voltage networks, i.e. up to 20kV, substations and lines.
Reconstruction of street lighting in Jõhvi
We are in a stage where the main emphasis during the design of street lighting systems is on energy saving. In this case, we designed a LED-based lighting solution.
To illuminate these streets, we prepared a design solution based on economical LED lamps which are flicker-free, easily cleanable and serviceable, rustproof, and suitable for the corresponding environment.